Allflex Electronic ID Readers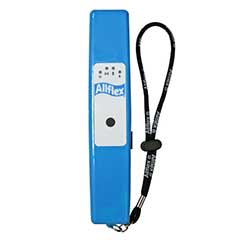 Allflex LPR
•

Internal rechargeable battery pack

•

Internal memory to store EIDs or transmit real-time

•

Apple iOS (iPhone and iPad) and Android compatible

•

Compact size (9.21" x 2.05" x 1.26")

•

No display so best utilized with iPhone or iPad

•

Includes 1-year warranty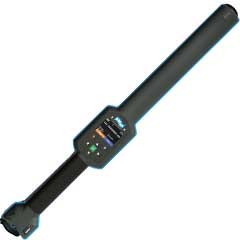 Allflex AWR300 Stick Reader
•

Large backlit color display that is easy to read

•

Replaces Allflex RS420 Stick Reader

•

Long-lasting battery life up to 12 hours or longer

•

Internal memory to store EIDs or transmit real-time

•

Apple iOS (iPhone and iPad) and Android compatible

•

Includes 1-year warranty
Why Allflex RFID Readers?
Rugged and dependable
Built-in memory to store scanned tags
Send tags to mobile devices in realtime
Compatible with many scale indicators
Questions?
Contact our Animal ID experts who can help you find the perfect layout or tag for your cattle.
Common Questions
What is the difference between USDA 840 and Standard 982?
Using USDA EID tags (which start with 840) is the best option for producers, as they are considered an Official IDentification tag in the United States. Having an Official ID allows for interstate travel, along with disease traceability and data capturing & sharing. With USDA tags, a Premises ID is required which can be applied for through your state's animal health department. Learn more about how to obtain a Premises ID.
Standard 982 Tags are used for in-herd data use and cannot be used as Official ID. They still offer data capturing & sharing, but without traceability and Official ID capacity.
What is the difference between HDX and FDX tags?
HDX tags are high-performance tags that use Half Duplex technology while FDX tags are Standard tags that use Full Duplex technology. Both HDX and FDX follow the ISO standard and can be read by the same EID readers. Half Duplex (HDX) tags are better able to transmit through metal interference such as metal and steel objects. Full Duplex (FDX) is good when read range is not an issue. Both provide a tamperproof cap for security and retention.
What is the read range of the tags?
Typical read range on HDX tags ranges from 38cm - 46cm (15" - 18") while typical read range on FDX tags ranges from 35cm - 41cm (13" - 16"). However, FDX tags are more susceptible to interference from metal and steel objects such as headgates, panels, and squeeze chutes as well as fluorescent lights. Half Duplex (HDX) tags offer the best signal transmission read range.

Can Allflex EID tags be read with EID readers from other manufacturers?
Yes, Allflex EID Tags are ISO-compliant, low-frequency RFID tags and therefore can be read by any other ISO-compliant, low-frequency RFID/EID reader.
Have more questions? Visit our Learning Center