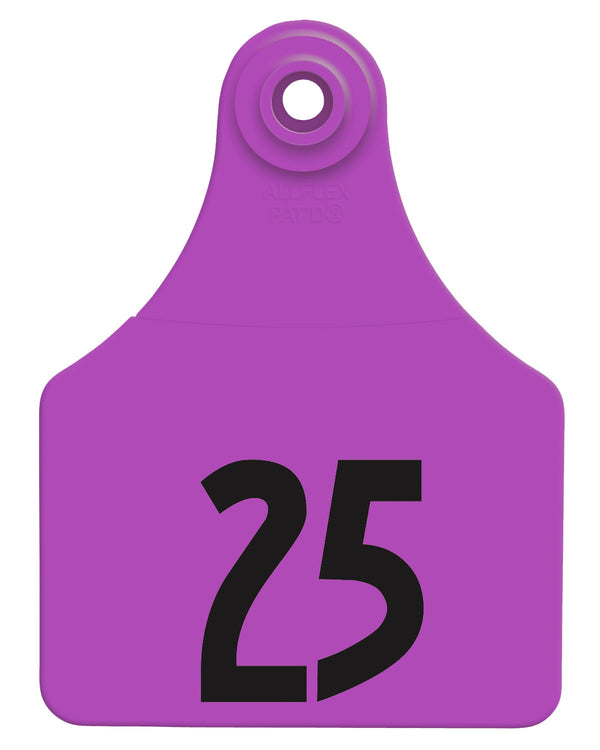 Technical Details
SKU:
GLF025/GSM-CP
Visual Type: Global
Visual Size: Calf
Visual Size: Large
Product Description
This is a STOCK PRODUCT, PRE-NUMBERED Large tags. Available in bag of 25 tags, with buttons.

Choose your number range, your tag color will be CLASSIC PURPLE.
Global Large Female, Size 3" high x 2 1/4" wide., including neck.
Rugged and dependable
Guaranteed for the life of the animal
Fade-resistant
Laser-engraved and inked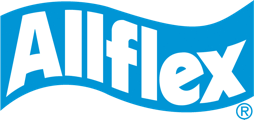 Allflex Pre-Numbered Large tags in bags of 25- Classic Purple
Ships from the Allflex Warehouse (Dallas, TX) in about 3 weeks or less.
Technical Details

SKU:

GLF025/GSM-CP

Visual Type: Global

Visual Size: Calf

Visual Size: Large
Product Description

This is a STOCK PRODUCT, PRE-NUMBERED Large tags. Available in bag of 25 tags, with buttons.


Choose your number range, your tag color will be CLASSIC PURPLE.

Global Large Female, Size 3" high x 2 1/4" wide., including neck.

Rugged and dependable
Guaranteed for the life of the animal
Fade-resistant
Laser-engraved and inked