Technical Details
SKU:
IMAGE
Product Description
New custom logo setups require a 100 custom tag minimum order with the new logo(s) printed on the tags.
Setup fee for a custom logo. This is a one-time fee and is only charged again if you want to have a new/different logo on file or need to make changes to an existing logo on file. After your logo is setup by Allflex (which can take up to 15 business days), we will email you a proof to review and approve. Then, after printing/processing, your tags will be ready to ship based on the current production time.
On custom tags, the logo and lines of text are printed by laser engraving only. Laser engraving, (permanent markings burned into the tag), will ensure the tag is readable for the lifetime of the animal.
The management code is normally black ink over laser, so the management code is the darker, most visible part of the tag, with the logo and line of text appearing lighter than the management code.
If you are ordering a black tag, the printing will be a grey or off-white color.
100 minimum tags containing the logo
Handwritten images will not be accepted
Digital image must be one of the following formats: .png or .jpg
Black and white image only, no color
See more in our Customer Resources article - Laser/Ink Printing/Tag Durability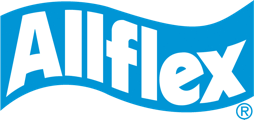 One-Time Logo Digitizing Fee
Technical Details
Product Description

New custom logo setups require a 100 custom tag minimum order with the new logo(s) printed on the tags.

Setup fee for a custom logo. This is a one-time fee and is only charged again if you want to have a new/different logo on file or need to make changes to an existing logo on file. After your logo is setup by Allflex (which can take up to 15 business days), we will email you a proof to review and approve. Then, after printing/processing, your tags will be ready to ship based on the current production time.

On custom tags, the logo and lines of text are printed by laser engraving only. Laser engraving, (permanent markings burned into the tag), will ensure the tag is readable for the lifetime of the animal.

The management code is normally black ink over laser, so the management code is the darker, most visible part of the tag, with the logo and line of text appearing lighter than the management code.

If you are ordering a black tag, the printing will be a grey or off-white color.

100 minimum tags containing the logo
Handwritten images will not be accepted
Digital image must be one of the following formats: .png or .jpg
Black and white image only, no color

See more in our Customer Resources article - Laser/Ink Printing/Tag Durability