The easier way to manage your cattle and ranch records!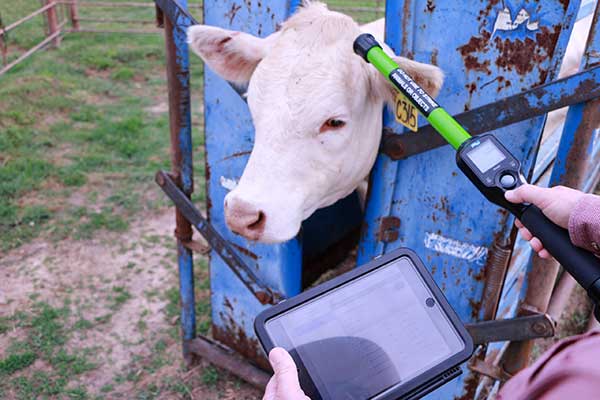 CattleMax organizes all your records in ONE place
More efficient than spreadsheets and notebooks
Instantly update your records wherever you are – in the pasture, home, or office
Mobile friendly – works on iPhones, iPads, and Androids
CattleMax
All of your ranch records in one place
CattleMax is the complete record keeping solution for your cattle and ranch records. Easily track identification, pasture movements, medical treatments, purchase & sales, and more. Since raising cattle is more than just about the cattle, CattleMax also makes it easy to record and track rainfall, income & expenses, and equipment details.
Used by farmers and ranchers worldwide since 1999, CattleMax is the trusted cattle management software. See for yourself today with a free 21 day trial. Rancher-based customer service team is accessible by phone, email, and online class and is ready to help.
Central location - records all in one location
Accessible anywhere, anytime - unlimited devices and users
Free customer support provided by our team members who use CattleMax in their own herds
Generate reports and sorting options to analyze data
Time-saving interfaces with over 30 breed associations
Learn More at CattleMax.com
TagMax
Efficient chute-side and in-field data collection
TagMax helps you easily scan and collect EID numbers at the chute. Generate a spreadsheet of scanned EIDs along with visual IDs and weights, or use TagMax in CattleMax mode to display the animal's record in CattleMax. TagMax is free and available on iOS and Android.
TagMax was the first commercially available app to work with the Allflex RS420 EID reader. The app also works with the Allflex LPR EID reader, the Tru-Test XRS Stick Reader, and the Tru-Test SRS Stick Reader.
Create sessions, scan EID tags, and enter additional data
CattleMax mode to access herd records by scanning EID tag
Works on iPhone, iPad, Android, and Windows
EID Reader Compatibility: Allflex LPR, Allflex RS420, Tru-Test SRS2, Tru-Test XRS2
Weigh Scale Compatibility: Tru-Test S3
Learn more at TagMax.com
Quick set up, nothing to download or install
CattleMax runs in your web browser so you and anyone you authorize can access your records from any computer, smartphone, or tablet that's connected to the internet.
Try it FREE for 21 days
Why manage your data?
Become better organized
Make informed decisions
Meet Animal ID requirements
Questions?
Contact our Animal ID experts who can help you find the perfect layout or tag for your cattle.